Stay Safe In Any Situation With Our Women's Self-Defense Classes
It's never too early to prepare yourself for a real-world threat or situation of violence. At Dunham's Martial Arts, we take pride in helping the women of Springfield stay safe with our Women's Self-Defense classes.
Learn how to react at a moment's notice and defend yourself against any threat today!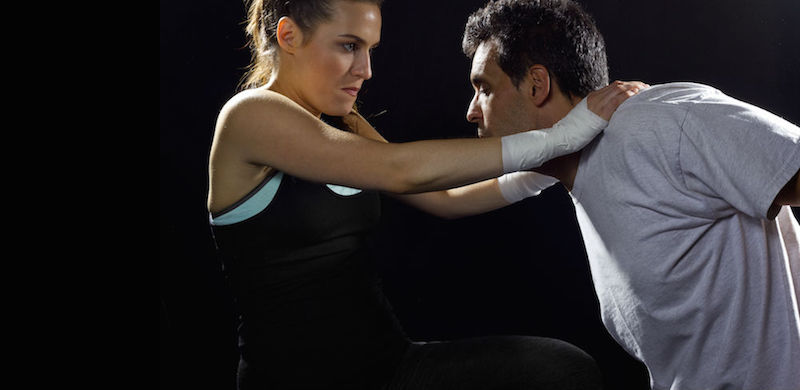 We're Combining The Best Workouts And Self-Defense Into One
That's right. This isn't just a self-defense class. And it's not just a fitness class. It's both.
At Dunham's Martial Arts, you can keep your heart racing and your muscles moving as you learn how to react with power, speed, and efficiency.
The dedicated instructors in our Women's Self-Defense class will teach you all of the best strategies to stay safe in any situation and help you get more from your body than a traditional fitness class can offer.
In no time you can enjoy:
Improved reaction time
Boosted strength and agility
Better awareness of your surroundings
Unwavering confidence in your abilities
And With Us, You'll Join A Community Of Women Looking Out For Each Other
We know it's a dangerous world. But we're doing everything we can to stay safe and we're ready to help you do the same. Our Women's Self-Defense classes in Springfield bring together women of all backgrounds for high-quality training on how to avoid getting stuck in a dangerous situation.
Throughout each class, you'll feel:
Supported
Motivated
And welcomed into a family of fighters
We're all in this together. Take the first step today and learn how to defend yourself against anything.
Join Our Women's Self-Defense Classes In Springfield Or Learn More Now!
Women face unique challenges in everyday life. We're here to help you handle them and stay safe in the process.
Join us at Dunham's Martial Arts in Springfield for the best Women's Self-Defense Classes around. Just fill out the short form to get started!